Replacing assets
Workflows sometimes dictate that changes to the base file are needed after you already start adding interactivity to your video.
In this case, you can 'replace' the base file of any video and keep the interactivity intact.
The new base file will dictate the hotspot timings of hotspots you've already added. Keep in mind if the duration of the new and old files are different, hotspot shifting may occur. We recommend replacing videos with another file of the same duration, with only aesthetic changes like coloring or graphics.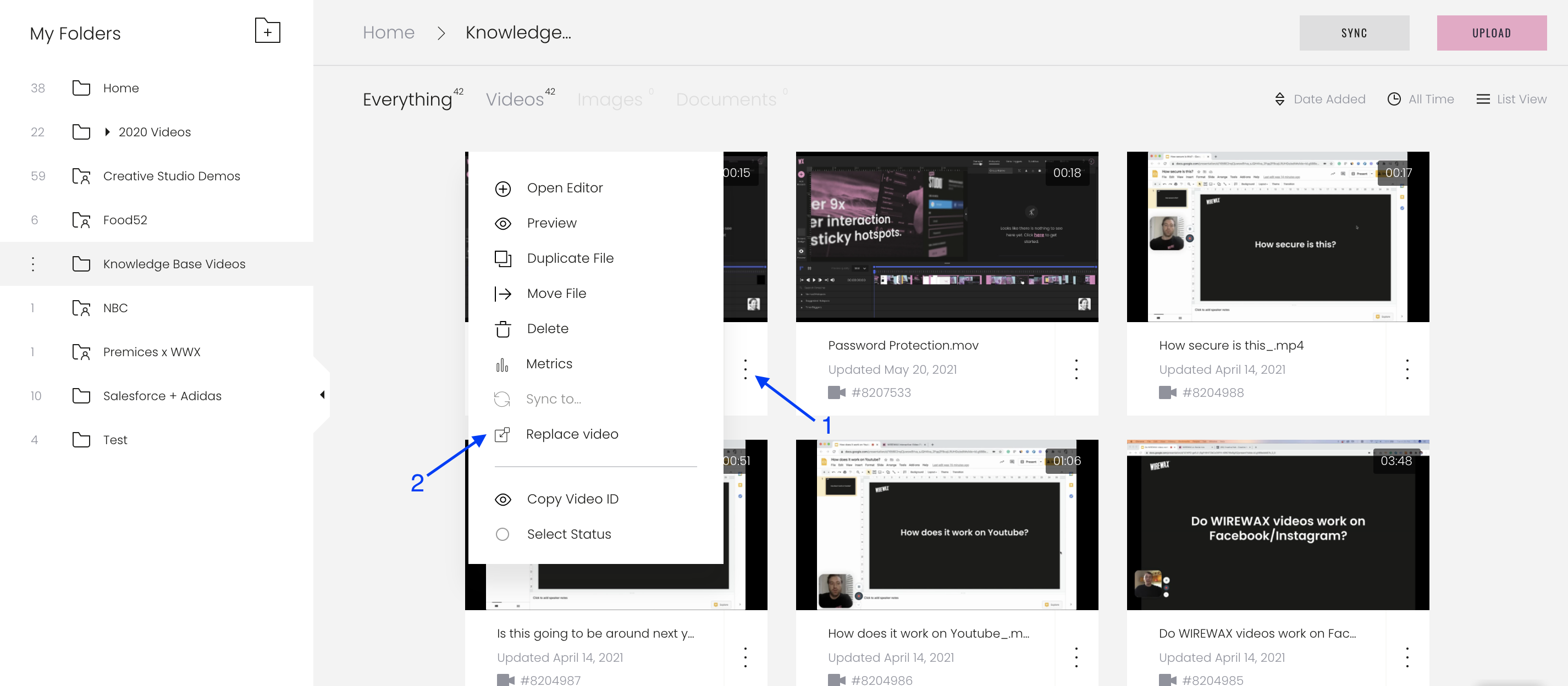 To replace a video's base file, first upload the new file to your Studio.
Then, find the video you have worked on and select the 3 dot menu, and select Replace video.
Select from the panel the new file you just uploaded.
You'll see the 'New' file next to the 'Old' before the replace is confirmed. Confirm this is the correct file. You can also save a duplicate copy of the original just in case.
Proceed with the replacement.
The dashboard will refresh. Allow 2-3 minutes for the cache to clear before the new file is reflected inside the old video ID.
You will continue to use the original video ID to make your interactive edits. Feel free to delete the new file you uploaded, if you wish.
**When replacing a video that has been synced to Brightcove, you must replace the file in Brightcove Platform, not WIREWAX**
---