Create video in video experiences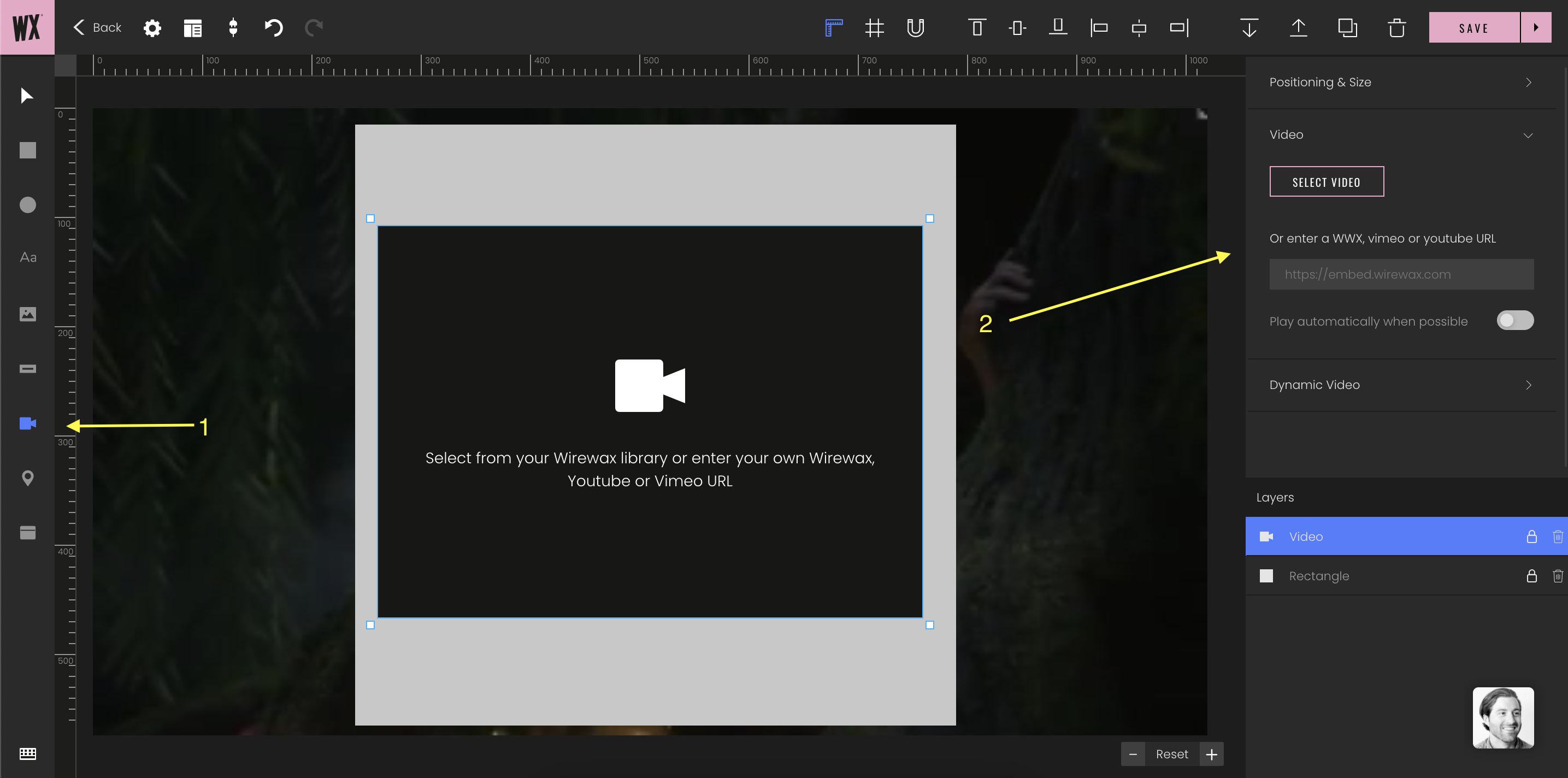 WIREWAX supports embedding videos from YouTube and Vimeo and even our own WIREWAX video player. These services are highly respected for their streaming quality, upload ease, and video playback control.
To add a video to your overlay:
1) Open the overlay editor
2) Click the video button along the left-hand side of your video
3) Position the video container by dragging the placed box in the overlay
4) Resize the video container by clicking and dragging the lower right-hand corner of the container.
5) Enter your video URL from YouTube, Vimeo or WIREWAX in the Video URL input box at the top of the video or select a WIREWAX video.
6) Toggle autoplay to choose if the video should play as soon as the overlay opens or wait for the video to click play.