Get rid of what you no longer need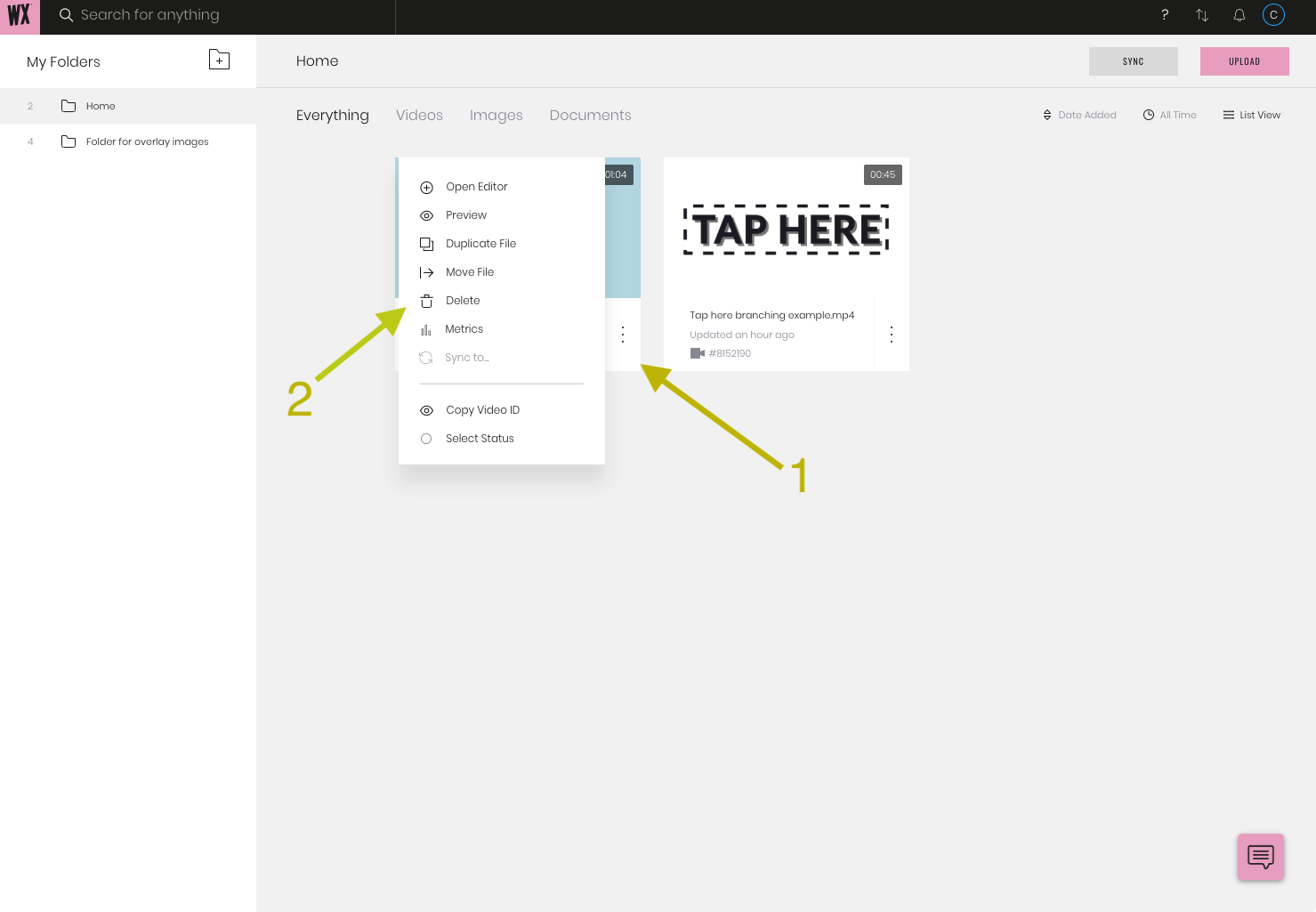 If you no longer need an asset, you can delete it from your WIREWAX account.
To delete an asset:
1) Click the three-dot menu on the right-hand side of an asset card (or shift-click/cmd click on multiple assets if you want to delete more than one).
2) Select delete from the drop-down menu.
3) Click OK on the pop-up to confirm the deletion.
NB: Folders can also be deleted in the studio, by selecting the folder you want to delete, then using the 3 dot drop-down from the folder tree on the left-hand side.