Privacy settings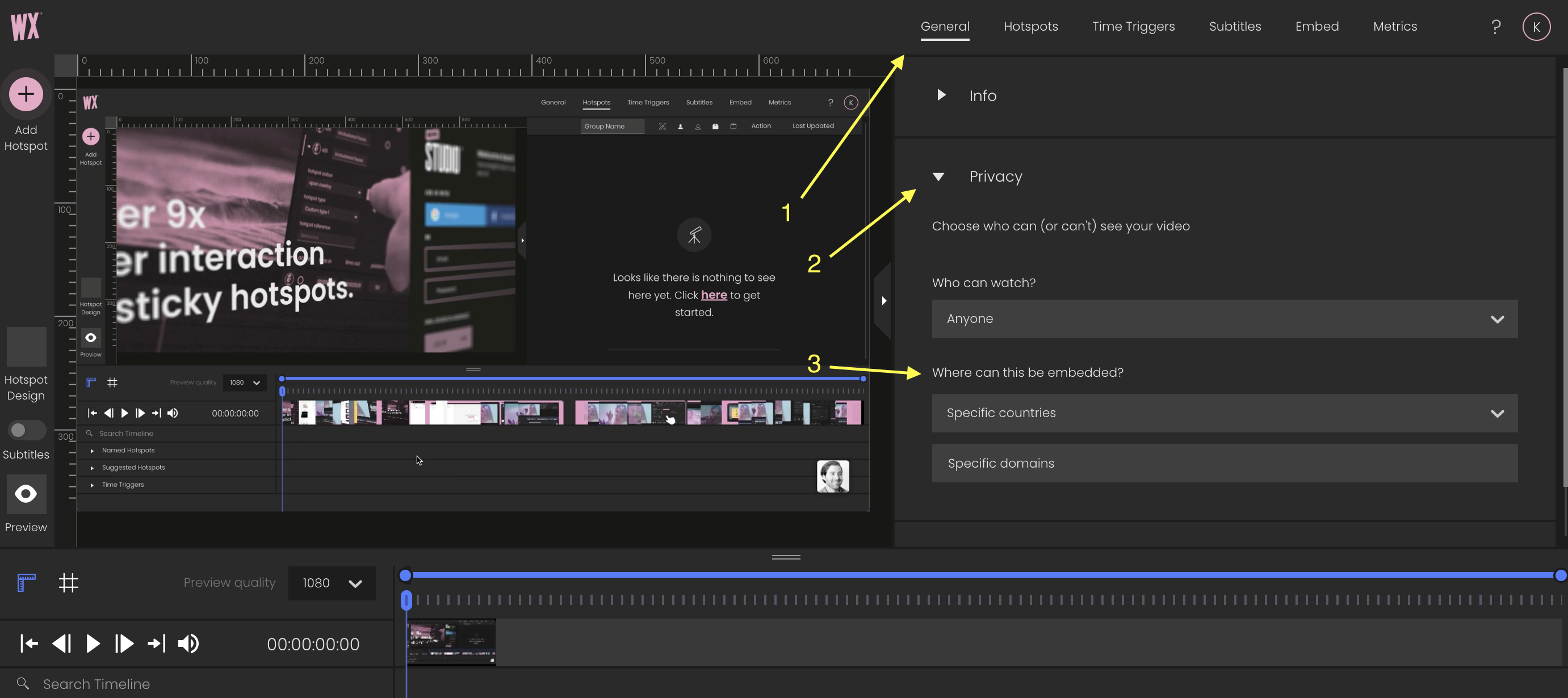 When you own rights to a video only in certain territories, you may need to prevent viewers outside of those territories from watching the video. For example, if you own the video in the United States and Canada, you can block the video outside of those two countries. This approach is called GeoLocking.
The ability to Geolock your video is open to all of our Enterprise subscribers.
To Geolock your video:
1) Inside the Editor, navigate to the General tab.
2) Click the Privacy field and navigate to Where can this be embedded?.
3) Enter the country manually or search through the drop-down list.
4) Repeat for as many countries as you need.