Change the image your viewers see before the video plays.
A poster frame is the frame of a video that is displayed before a visitor to your website or video page clicks play. It appears as a fixed image on the screen until the video begins to play. The ability to update your poster frame is open to all of our subscribers.
For tips on designing an eye-catching and effective poster frame, visit our blog.
To update your poster frame:
1) Click the 'General' tab and navigate to 'Info'.
2) Clicking the 'Upload Image' will allow you to choose a JPG, GIF, or PNG file from your computer. We recommend uploading an image with the same resolution as your video for optimal awesomeness.
3) Clicking the 'Select Current Frame' will allow you to set the current frame as the poster frame for your video.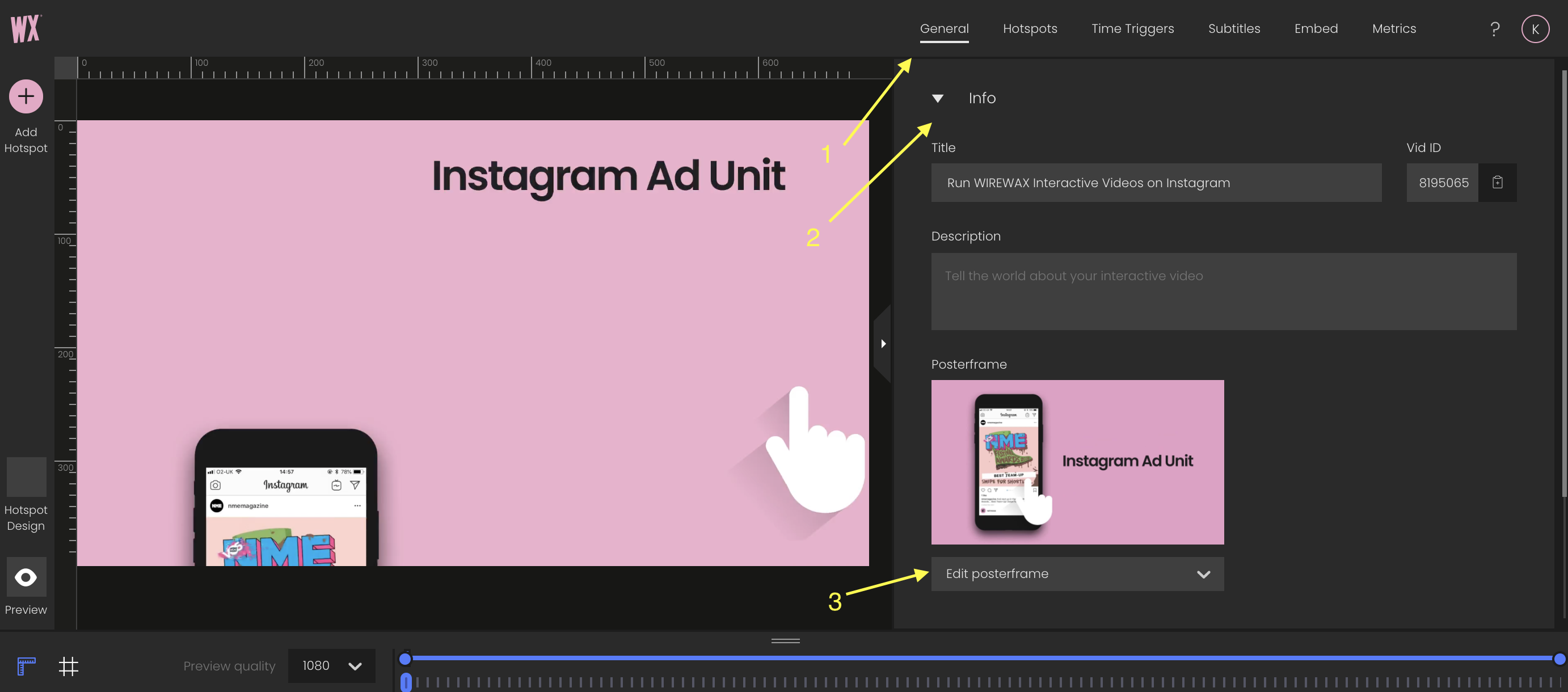 The Posterframe is a great place to inform your viewer that the video they are about to watch is interactive. Why not use copy on the frame such as "this video is interactive! - click to find out more". GIF's can be created showing the hotspot and how you can interact for maximum effect.
The recommended settings are:
- 16:9 ratio- Ideally 1920x1080 in size- JPG,PNG or Gif- Sized for the web (ideally under 150kb)- At least 72dpi
- File size under 1mb.